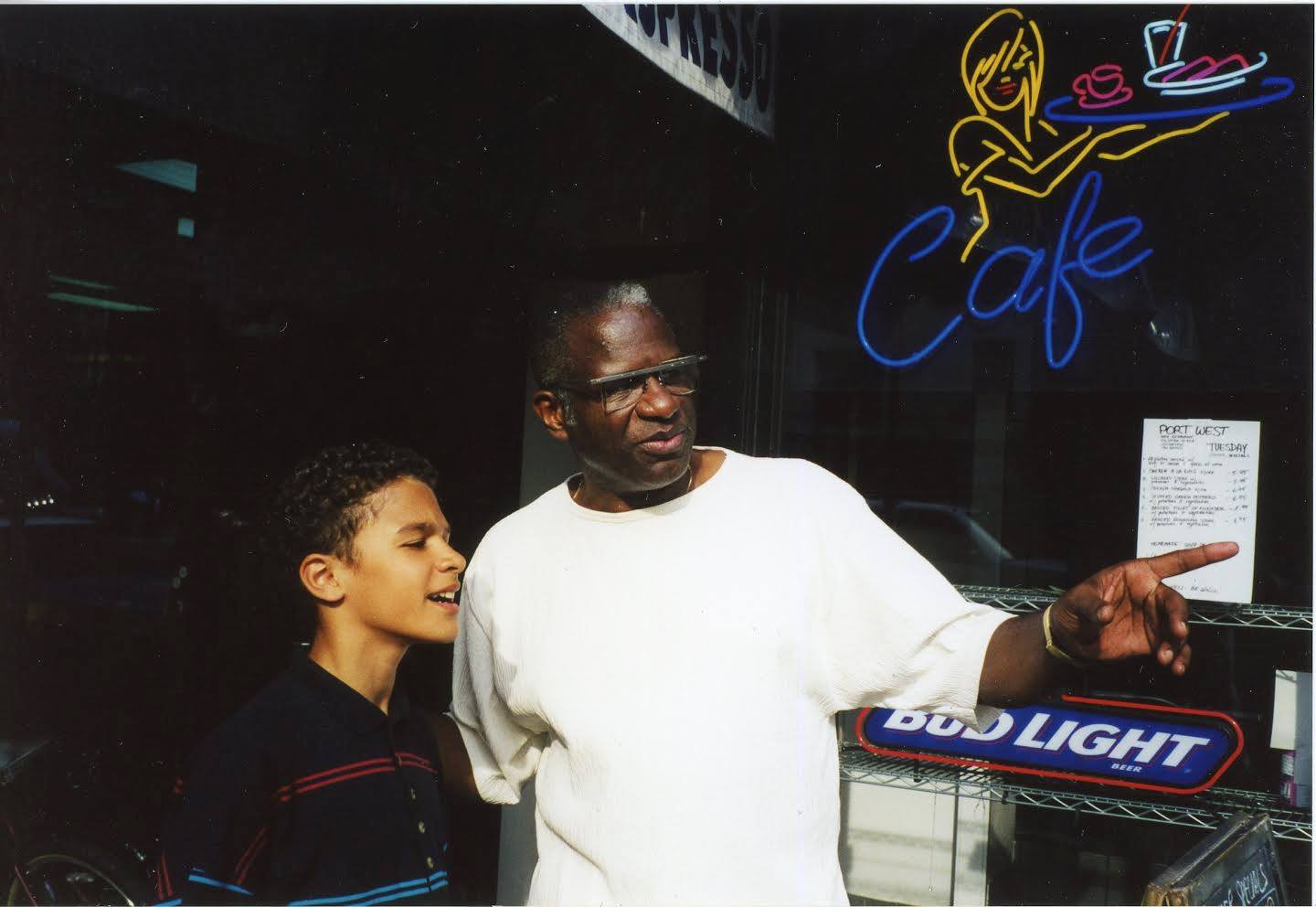 I was three...
although my folks say I was two…
on an unusual Sunday car ride. We ended up somewhere in the Bronx, I think... walking through shelves of weird gadgets and shapes... "Those, are drums," my Dad said.
We opened the case of a clarinet. My eyes grew wide at the sight of the little mechanisms and shiny metal..
No, "I want to play THAT one…" pointing to a wooden box I remembered seeing my mom hovering over, hunched at her writing desk, box at her side, in the dimly lit living room.
We opened the box, and there it was, My first violin….
my first…true...
HATE, ha.
Sigh.

I was constantly a fly on the wall at my mom and dad's shows. We went to Montreal Jazz Festival, where I waited backstage for an hour long concert, had no idea where the bathroom was, but was too afraid to explore...Dizzy Gillespie puffed his cheeks out at me in Japan. Don Cherry shared his pocket trumpet with me. I hung out with Amiri Baraka and Max Roach, eating "Steak Frites" backstage in Paris every night at La Valette Jazz festival, falling in love with the thwap sound of the baritone saxophone. My mom would embarrass me from stage, and I would hide under the club tables as she played music that was dedicated to me. But the violin...was still my obligation. Twinkle Twinkle just wasn't my jam, you know? I went to the LaGuardia Performing arts Highschool in New York, where I now have taught for 10 years, and got caught up in the "sport" of violin playing: Ripping off concerto runs, trying to impress my friends, and annoying the crap out of teachers.
People said I was very logical, my hormones told me otherwise...but I was off to fulfill a dual degree in Engineering, which simplified itself to Mathematics, and Violin at the University of Rochester and the Eastman school of music. Graduated Magna Cum Laude! Woo! Through the many meltdowns, back spasms, nervous breakdowns, family shakeups and health scares, I met some of the best friends of my life, one of which I have developed an entire career with in my improvising classical string quartet, PUBLIQuartet. It was here that the seed of creativity and precision entered my world of violin-ing. I took lessons with my strict classical teachers, chamber coachings, history, etc, I also sought out the jazz faculty, emailed Christian Howes and John Blake Jr, both family friends, and developed a world of scale and improvisation exercises, of which many informed as enhanced my "classical" playing, or performing of other pre-composed music. I was on the verge of something.
But that verge didn't quite show itself outwardly... I didn't get into the grad schools of my dreams...so I got a Masters in teaching back home at CUNY Lehman college, and fell into the whirlwind of freelancing, improvising, sessions, teaching teenagers, recording and the rapid group creating and dissolving of New York City. I was back home, and inspired. Over 9 years, I developed material for an album called "Of Color(s)," exploring the human psychology and meaning of abstract color via the psychology of skin pigment. My love for the violin grew from that. It was the vehicle for my voice and ideas, and People started noticing. The biggest honor was stepping on stage with my Mom or Dad, at the the now gone West Village staple, the Cornelia Street Cafe, and becoming an energized voice in their music. They trusted me with their creations; One of the circles of my life had completed itself.

Now, as I come into my adulthood, the responsibilities of taking care of family, students and friends sits with me everyday. This person is sick, that person is going through hard times; the question of "how can I support my circle?" echoes in my heart constantly. My work is less about the game of violin playing, less about the smashing of genres and their preconceived socioeconomic associations, and more about finding a freedom and power in my work. It's about finding a way to bring my worlds together, a way to be honest, to escape pain for a moment, and a way to reach out and share with those I don't yet know. My next project is called "Of Power" a reflection on the various modes of power we all occupy as family members, citizens, players in various tales of history, and torch bearers of our own stories. It is also an ode and celebration of the power of my mother, one of my deepest and yet most elusive inspirations. This time, the violin wasn't quite enough. So, I speak and sing and record and electronically cypher the music that carried me to my violinistic and cultural voice.
I never knew where the violin would take me, and I still don't… I can only hope, wonder and trust that my work will touch others, and those connections will bring me to the next horizon. I hope to see you there :)